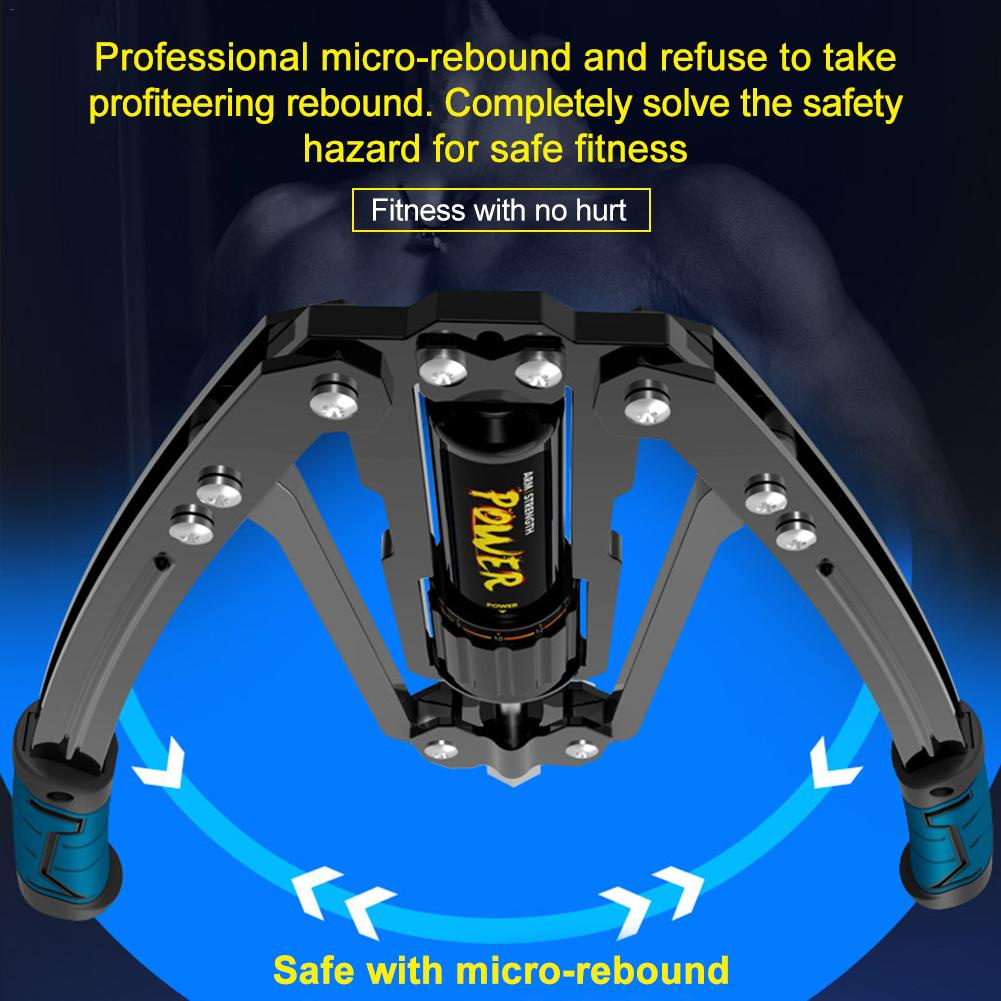 What Is The Advantages ?
1.We have patent cylinder, Durable, Safe , Effective, Which more, It is almost mute during working.
2.Although different reisistance , Move distance is the same , Making the arm exercise more effective.
3.Compare With Spring Twist , Cylinder Power Twist Which Strength Of The Rebound is relatively small, making the exercise more safety
4.Adjustable range:22-440lbs
An upgraded version of the arm of a multi-purpose, 20-levels strength adjustment, according to their own training schedule to adjust.